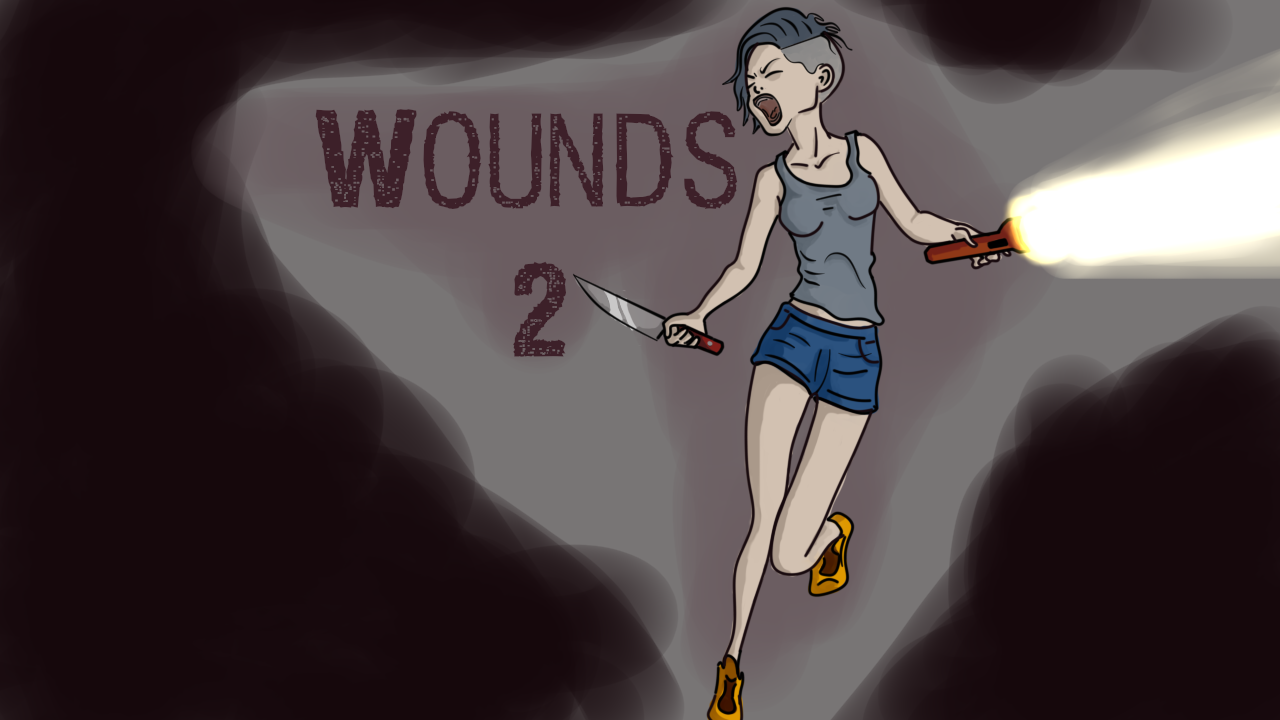 WOUNDS 2
Only one sensation caused Alma to climb a terrible and huge, full black hole, a nightmare place in front of she, and just wants to go home …
Dscompress and Play exe
Requeriments :Tested to windows 10 ,i5,4 ram
Comments
Log in with itch.io to leave a comment.
Love your character designs :) really enjoyed this!!
Cool game idea! Hope you keep going with it
great atmosphere, I love that mechanic you added for moving the flashlight around, the jump scares felt really on point, and the controls were really smooth
Well done, that was extremely creepy!
VADOOOOOOOOOOOOOOOO .. so bueno game ..i have ending game.. I LIKE IDEA THIS 2 ..
very thenks lady queeeeeeeeeeeeen your awesome,and thenk again for playin <334
:P .. this co op :D you make good game .. me gusta :D ,,wait fighter queen faith 89 :P dont miss this
I didn't miss tha5tttt +____×
..I KNOW .. YOU GOOD THUG GUY …READY TO DIE JEJEJE