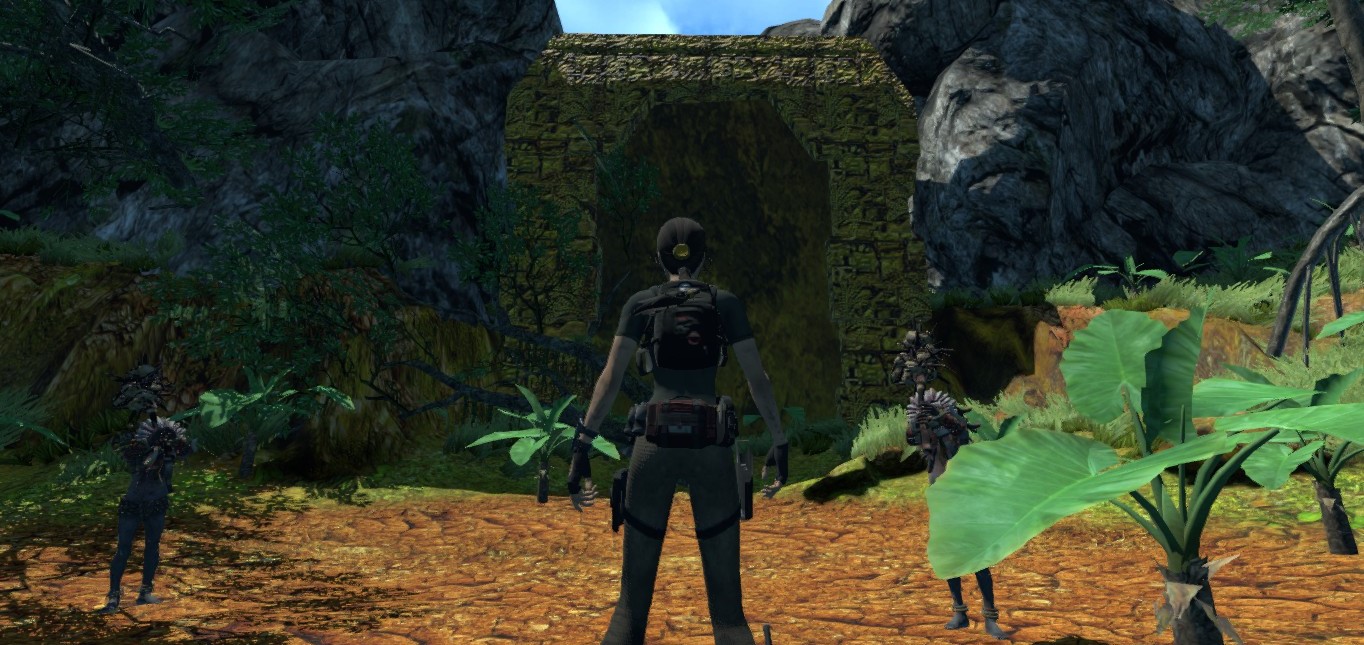 TombRaider TabuhoRuins
A downloadable game for Windows
Lara Sabe dese hace varios años que unas ruinas bajo la jungla de tabuho guardan un tótem,que,aun que sea custodiado por nativos,esta maldito y las cosechas de los lugareños de mas de 300 kilómetros a la redonda lo sufren,por fin se dispone a hacerse con el,para desacerse de esta maldición y asi de paso,adquirir una pieza bastante preciada para su colección.
Install instructions
Extraer Y ejecutar,Lo único chungo es que tienes que abrir el administrador para cerrar el juego (Ctrl + Alt+Supr) Ya que se bugea al cerrarlo,
Funciona en Windows 10 64 bits (probado) Si lo pruebas en un Windows diferente azme saber si funciona <3
Comments
Log in with itch.io to leave a comment.
voooddoo wtf .. loco make lara strange boobs ahhahahah :D never play this game from u ..now play ;D
I tested it on Windows 8.1 64-bits, and it ran fine (with occasional freezing), except for the Quit-button which crashes the game.
I have a few questions though: -what specs is the game designed for? (because my computer gets very hot from it) -what is the range on the pistols? and is there some way to lock on target or aim down sights? (because I not managing to kill enemies)
I also have some other feedback/suggestions: -you should prioritize allowing saves or including checkpoints -the control scheme does not match the actual controls (e.g. left ctrl is crouch instead of sprint) -there must be a better way to seperate hanging from the ceiling and swinging from the ceiling (now you have to wait to stop swinging before you can start climbing, otherwise you let go) -the audio clip of the one bird in the first level sounds more like a man having an orgasm
My verdict: I'm impressed and I'm looking forward to more content being added :) Well done!
The game is made with a windows 10 i7, gamma media, but it is not normal to warm up, even if you think about it a lot it is not optimized as it should, possibly the problem is the game, not your pc, and the point is quite automatic, the range is 8 meters from the enemy approx. He makes short adventures so he doesn't need to be saved, even that is not always the case, thanks for the review, and thanks for playing it men * ___ * <3
Solo vi los primeros minutos, pero ya es bastante impresionante :o
¿Hay alguna manera de correr por defecto? Tener que mantener apretado un boton se vuelve tedioso.
No lo hay,sin embargo me di cuenta de eso,y en otros tomb raiders que ize corre por defecto,gracias por la review *___+