Las Galletas de Jima
Jima esta aburrida en la puerta de su casa,cuando parece que su perro Pipo no quiere entrar en su caseta,Jima tendrá que recuperar las galletas de Pipo que siguen dentro.
Pequeño juego en tercera persona de aventuras,en progreso para la Jam de guinxu (No es tan grande como parece)

Comments
Log in with itch.io to leave a comment.
YOU KNIOW...FAITH LOCA ..LETS PLAY YOU NEW GAME _JEJEJE
You fucking boss,It's cool that you play them <3
and have rate 5 :P ...vamos ballar loco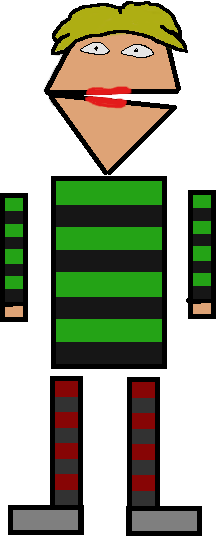 Hola ReveVoodoo, he visto tu juego en la Jam de Guinxu y te pido permiso para parodiar tu juego. pd: seria un simple detalle. el juego es tipo south park con un humor parecido sin llegar a +18.